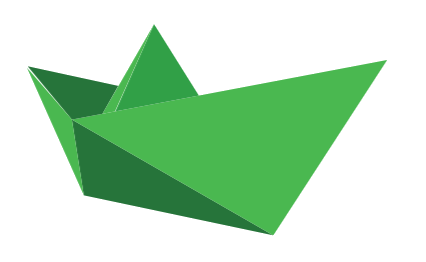 ARK Insurance
ARK INSURANCE BROKERS LIMITED PRIVACY NOTICE
Last Updated 27th July 2020
Introduction
Ark Insurance Brokers Limited ("Ark", "we", "us", or "our") is a composite insurance and reinsurance broker fully licensed and regulated by the Nigerian Insurance Commission (NAICOM) operating in the Nigerian and West-African Sub-region markets for over four decades. As the only Nigerian broker accepted as a member of the Worldwide Brokers Network (the largest network of independent brokers in the world) Ark offers benefits of the local market expertise, combined with global insurance knowledge. We have specialist divisions in Property/Casualty, Construction, Marine-cargo and Hull including P & I Haulage and other complex risk services("Services").
We have, therefore, dedicated this page to describes the types of Personal Data we obtain through our website which is accessible at (https://www.arkinsurancegroup.com) and social media pages ("Online Channels") that link back to or reference this Privacy Notice; offline collection in connection with sales, marketing, partnership and supplier engagement; and third-party sources with which we may collaborate or conduct business.
Apart from explaining in clear terms how we use your Personal Data, with whom we share it, and how you can exercise your rights regarding our processing of the information, this Privacy Notice also contains the measures we take to safeguard the Personal Data we obtain and how you can contact us about our privacy practices.
The Personal Data We Collect About You
Visitors to our website can access every area of our website, without having to disclose any Personal Data. However, we may collect information captured in our web logs, such as device information (e.g. device brand and model, screen dimensions, etc.), unique identification numbers (e.g. IP address and device ID), browser information (e.g. URL, browser type, pages visited, date/time of access), website traffic and pages viewed, behavioral information, and other information about how you interacted with our website.
In the course of our business relationship with you, we collect certain personal data that can be used to contact, identify You or for performance of our obligation. Personal data may include, but is not limited to:
contact information about you or related parties, such as principals in your organisation;
financial information, such as payment information, including name, billing address and payment details (e.g, credit/debit cards, bank details, and other information required for billing and fraud prevention);
contact information you provide about other people you would like us to contact; and
other personal data when you reach out to us through the Contact Us form on our website, communicate with us over the phone, or via email and other electronic means to initiate a business relationship, make general enquiries, or suggestions about our services.
Apart from the Personal Information provided in the manner described above, we usually require your Personal Information to be able to provide our insurance brokerage or other insurance or financial industry services for you and on your behalf.  Typically, you will provide this required information to us directly within insurance applications or when you complete the Ark Know Your Customer – Due Diligence Form, and provide us with a copy of the supporting documents requested in the Form or otherwise in connection with other interactions you have with us.
How We Use Your Personal Data
We may use the Personal Data collected from you:
to contract with you and provide our Services to you;
to analyse and improve the safety and security of our products and Services;
to create, administer, and communicate with you about your account (including any purchases and payments);
to fulfil a specific request and provide customer support, such as responding to inquiries and handling complaints;
to improve the accuracy of our records so that we can better understand your needs and preferences;
to carry out client communication, deal with client complaints, and administer claims;
to carry out "Know Your Client" checks and screening prior to starting a new engagement;
to contact you in relation to current, future and proposed engagements, send you our newsletters, know-how, promotional material and other marketing communications
to defend against fraud (and this may include the verification of identity), or to verify the legitimacy of a legal claim;
to maintain and protect the security of our products, Services and Online Channels, preventing and detecting security threats, fraud or other criminal or malicious activities;
in the event of a merger, sale or other transfer event, in which Personal Data held by us about you is among the assets transferred;
for commercial purposes: to contact you about products and services that we believe may be of interest to you; and to provide your information to third parties;
to meet legal requirements, including complying with court orders, valid discovery requests, valid subpoenas, and other appropriate legal mechanisms; and
to fulfil other purposes disclosed at the time you provide Personal Data or otherwise where we are legally permitted or are required to do so.
Where we need to process your Personal Data for additional purposes that we have not identified at the time of collection, we will make sure to obtain your consent or the appropriate legal basis for these additional uses to the extent required by applicable law.
4.   What are the Legal Basis for Processing Your Personal Data?
Here, we have set out the relevant basis upon which we process your Personal Data:
Consent
One of the legal basis for processing your Personal Data is consent.

If we have to use consent as a legal basis, we will provide you with a consent form. You have the right to refuse to consent or withdraw your consent at any time by contacting us at complaince@arkinsurancegroup.com  . However, withdrawal of consent will not affect the lawfulness of any processing carried out before you withdraw your consent.

Performance of a Contract
We may also process your information on the basis that we need to perform and fulfill a contract with you for the provision of our Services or to take steps at your request prior to entering a contract.
Legal Obligation
We may process your information where a legislation specifically mandate Us to or if it is necessary to respond to a lawful request from a law enforcement or regulatory authority, body or agency; in the defense of legal claims or in order to investigate, prevent or take action regarding illegal activities, suspected fraud, situations involving potential threats to the physical safety of any person.
Vital Interests
We may process your information where it is necessary to protect an interest, which is essential for your life, health and bodily safety. This basis is limited in scope.
Public Interest

We may process your information where it is necessary for the performance of a task carried out in the public interest or in order to fulfil a public mandate imposed on us.
5.   Your Rights as a Data Subject
Here is something we have not told you yet: because we determine the purposes for and the manner in which your Personal Data may be processed, we are regarded as a data controller.
As a data subject, the law vests you with certain rights—they include the right to:
access Personal Data we hold about you by requesting for a copy of the Personal Data we hold about you;
correct such information where you believe it to be inaccurate;
restrict the processing of your Personal Data in certain circumstances;
object to the processing of your Personal Data where we intend to process such data for marketing purposes; where feasible, receive all Personal Data you have provided to us—in a structured, commonly used, and machine-readable format—and to transmit the information to another data controller;
withdraw your consent;
request the erasure of your Personal Data (also known as the right to be forgotten);
and
lodge a complaint with a relevant authority, where you have reason to believe that we have violated the term(s) of this Privacy Notice. (You may lodge a complaint or seek redress from us within 30 days from the time you first detected the alleged violation.).
You may seek to exercise any of the above rights at any time by sending us an email at compliance@arkinsurancegroup.com
For the purpose of this notice, the supervisory authority is the National Information Technology Development Agency (NITDA) and the complaint can be send via email at dpo@nitda.gov.ng
Cookie and Similar Technologies
A cookie is a small text file, which includes a unique identifier, which is sent by a web server to the browser on your computer, mobile phone or any other internet-enabled device when you visit an on-line site. Cookies and similar technologies are widely used to make websites work efficiently and to collect information about your online preferences. For simplicity, we refer to all these technologies as "cookies".
We do not use cookies on our website, the only cookies we use are chocolate double-chip cookies.
Information Sharing with Third Parties
Occasionally, We may share your Personal Information with third party service providers such as entities providing insurance, claims recovery, and auditing services. We also share data with third parties:
We may share Your personal information with Service Providers to monitor and analyse the use of our Service, to contact You;
We may share or transfer Your personal information in connection with, or during negotiations of, any merger, sale of Company assets, financing, or acquisition of all or a portion of our business to another company;
We may share Your information with Our affiliates, in which case we will require those affiliates to honour this Privacy Notice;
We share with our business partners, agents, vendors, and affiliates, especially where we have to request another more localised or specialist insurance broker or intermediary to act as our sub-agent and assist us in the placement of an insurance contract
We may share Your information with Our business partners to offer You certain products, services or promotions;
In connection with, or during due diligence or and negotiations of, any proposed or actual financing, merger, purchase, sale, joint venture, or any other type of acquisition or business combination;
If you give your explicit consent;
If we have to complete a contract on your behalf;
If there is a legal obligation on us to share such data under existing laws and regulations. The Company may disclose Your Personal Data in the good faith belief that such action is necessary to:
Comply with a legal obligation;
Protect and defend the rights or property of the Company;
Prevent or investigate possible wrongdoing in connection with the Service;
Protect the personal safety of Users of the Service or the public; and
Protect against legal liability.
Data Security
We are very particular about preserving your privacy and protecting your data at Ark. Therefore, to avoid the loss, theft, misuse and unauthorised access, disclosure, alteration, and destruction of your information, we have put in place a range of administrative, technical, organisational and physical safeguards. Despite this, we cannot completely guarantee the security of any information you transmit via our Online Channels, as the internet is not an entirely secure place. We are committed to doing our best to protect you.
Links to Other Websites
Please note that our Online Channels may contain links to other third-party websites and features that are not owned or controlled by Ark. We advise that you review the privacy notices of these third parties before consenting to the submission of your information or data on their platforms. Speaking of Online Channels, we have created a LinkedIn and a Twitter page to provide you with more information about our Services and more options for contacting us. Being public forums, please be aware that any personal information you choose to disclose through those platforms can be read, collected or used by others and that such disclosures are subject solely to the privacy and data protection practices of those forums.
Retention of Personal Data
We will retain Your Personal Data only for as long as is necessary for the purposes set out in this Privacy Notice. We will retain and use Your Personal Data to the extent necessary to comply with our legal obligations (for example, if we are required to retain your data to comply with applicable laws), resolve disputes, and enforce our legal agreements and policies. Also, a contract between us could also prescribe a retention period, we will not retain your data beyond the duration prescribed in the contract.
We will also retain Usage Data for internal analysis purposes. Usage Data is generally retained for a shorter period, except when this data is used to strengthen the security or to improve the functionality of Our Service, or We are legally obligated to retain this data for longer time periods.
International Transfer
Ark is based in Nigeria stores and processes your Personal Data on our computers in Nigeria and in any other place where the parties involved in the processing are located. It means that this information may be transferred to — and maintained on — computers located outside Nigeria or other governmental jurisdiction where the data protection laws may differ than Nigeria.
We will take all steps necessary to ensure that Your data is treated securely and in accordance with this Privacy Notice and no transfer of Your Personal Data will take place to an organisation or a country unless there are sufficient controls in place including the security of Your data and other personal information. We would also ensure your data is transferred outside the country with appropriate legal mechanisms in compliance with the applicable law.
Changes to Our Privacy Notice
We will continually assess our privacy and data protection practices to ensure that your privacy is guaranteed. To this end, we may amend this Privacy Notice at any time. In the event that changes are made, we will indicate at the top of this Privacy Notice when it was most recently updated or send you a notification that the Notice has been updated. Your continued use of our Online Channels or Services will signify that you agree to any such changes. Please be assured that we will not use any previously collected Personal Data, to the extent that it is not collected under the new privacy policy, in a manner materially different than represented at the time it was collected.
Contact Us
If you have any questions about this Privacy Notice or any suggestions on how we can improve its terms with respect to the Personal Data we collect, please email us at: compliance@arkinsurancegroup.com  .